I am very interested in the Jewish roots to the Christian Faith. Country Guy and I were privileged to go to Israel and to Turkey with Ray VanderLaan whose wonderful videos entitled "That The World May Know" have taught millions about how to see the Bible through Eastern eyes. His website
followtherabbi.com
has so much information on this that you could spend months looking at it.
Lois Tverberg writes along the same lines. I also enjoy her website,
ourrabbijesus.com
.
How to Hallow the Name of God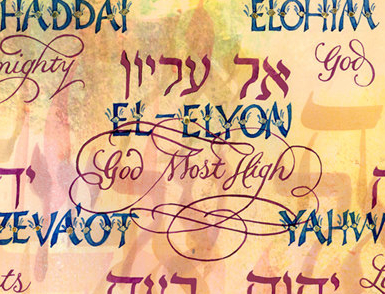 What does it mean to "hallow" or sanctify God's name? Obviously it literally means to make God's name holy. But here, the word
name
really refers to God's reputation.
You might not think that God's reputation would be very important to him, but the idea of God's reputation expanding throughout the world is a central theme of the biblical story.
At first, God taught only Israel how to live, but he intended that they'd be a "light to the nations." In a world where other nations prostituted themselves to idols and slit their babies' throats on the altars of demons, the Israelites were to worship the true God and show how he wanted them to live.
Then, in the coming of Christ, God made his identity more clear. He revealed his heart for sinners and his sacrificial love. Then he sent out his disciples to "make disciples of all nations" (Matthew 28:19). The overall idea is that God's reputation would expand throughout the earth as people come to know who God is. (Read the rest of this article
at this link
.)